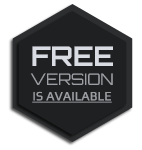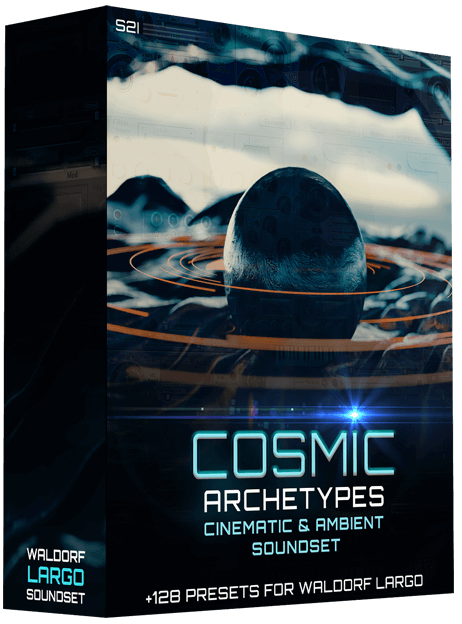 Soundset for Waldorf Largo VSTi
Sounds 2 Inspire presents their newest soundset, Cosmic Archetypes, specially crafted for the Waldorf Largo synthesizer. Cosmic Archetypes is a full sound set of 128 presets. Focusing on cinematic soundscapes, emotive soundscapes, cosmic sounds, ambient textures, Pads, Keys, Bells and long dreamy arps.
Exploring the full potential and complex layering capabilities of Waldorf Largo synthesizer.
128 Presets total
.85 Pads
.27 Keys, Pad keys and Leads
.16 Ambiences
.Electronic
.Cinematic
.Ambient
.Chill
.Electronica
.Sound Design
& More…
Install:
Unzip our download file, drag and drop "S2I Cosmic Archetypes" folder to your: "Waldorf\Largo Sounds" folder.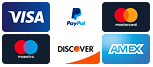 Cosmic Archetypes features a wide collection of pads, ambient melodies, melodic textures and magical keys and other long relaxing melodies.
Immersive melodic textures, soundscapes and backgrounds for your cinematic compositions, ambient tracks, chillout tracks and other styles.
"Archetypes have their own initiative and their own specific energy… archetypes create myths, religions, and philosophies…" Carl Jung
Simple and complex layered presets
I fully explore the layering capabilities within Largo synthesizer, which is one of its best features. Within this soundset you will find many layered presets, from simple to complex sequences. Different combinations of pads, keys and relaxing arpeggiator melodies. Only possible thanks to the layering capabilities, intricate matrix and 256 voices of Largo synthesizer
Lite Version available for Free
Lite version works as a "Shareware" version, it is made for demonstration purposes – but contains more than enough sounds to satisfy one's curiosity.
Simple Video Showcase (7min)
Demonstrating and jamming with just a few of the presets you can find in Cosmic Archetypes
Beautiful Render is done by Vogen Design
Made for Waldorf Largo
Cosmic Archetypes Sound set is crafted specially for Waldorf Largo Software Synthesizer
"Largo is the first pure software synthesizer with Waldorf DNA. And again – it is the cutting edge sound that makes the big difference. No wonder, as Largo mirrors the technology used in Blofeld and Q hardware synthesizers."
Largo is developed and owned by Waldorf Music GmbH https://waldorfmusic.com/