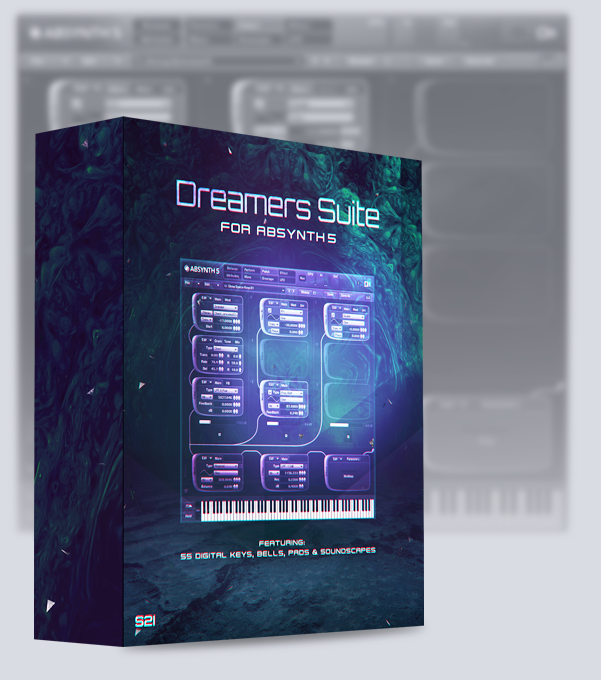 Dreamers Suite features a curated selection of 50 melodies for Absynth 5. Focusing on dreamy and evolving soundscapes, digital keys and lush polyphonic leads. Dreamers Suite is aimed at sound designers, cinematic compositions, ambient music, electronica, and many other calmer electronic subgenres.
.Pads
.Soundscapes
.Drones
.Leads
.Digital Keys & Bells
.SFX
.Electronic
.Cinematic
.Soundtrack
.Film
.Videogames
.Electronica
.Ambient
.Chill
.Industrial
.Drone
Install:
Unzip the provided file to the location of Absynth 5 Presets: Should be in Documents\NativeInstruments\Absynth 5\Sounds (Win)
50 mysterious and magical presets for Absynth 5 focusing on Soundscapes, Atmos, Evolving Pads, Digital Choirs, Digital Keys, Bells, and very relaxing Poly Synth Leads.
We dive in deeply and take the full advantage of Absynth's effect section, with very long and dramatic echoes.
Emotive melodies and evolving atmospheres for Absynth 5.
"Do Androids Dream of Electric Sheep?"
"Do Androids Dream of Electric Sheep?"