Expansion Pack for Rob Papen's Vecto
Sounds 2 Inspire proudly introduces Spiral Assembly, a powerful expansion for Rob Papen's Vecto Synthesizer with 256 multi genre presets. Spiral Assembly contains Hundreds of Pads, Cinematic Ambiences, textures, modern leads, punchy basslines, deep basslines, magical Keys, Bells, Arp sequences and Drum Sequences… A full assembly kit of organic and electronic sounds for Vecto.
.75 Pads
.15 Keys
.58 Leads
.19 Ambiences
.12 Chord Hits
.11 Drum Sequences
.33 Basses
.09 Arps
.10 Dub Chords
.Electronic
.Electronica
.Cinematic
.Techno
.Progressive
.House
.Trance
.EDM
.Bass
.Breakbeat
.Glitch Hop
.Chill
& More…
Presets are delivered in: Vecto Reason Presets (.repatch) and Vecto VSTi Presets (.fxp)
VSTi Install: Just drag and drop the Expansion pack into Vecto Preset folder. Usually located in your "My Documents\Rob Papen\Vecto\Bank Folder" folder.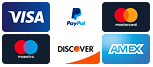 +256 High Quality Presets for Vecto Synth
Wide collection of pads, deep long polyphonic melodies, Magical choirs and immersive cinematic sounds. 
Using the full potential of Vecto Synthesizer's 4 oscillators, extensive morphing and modulation options. Creating a unique and distinctive "morphing" sound that only vector synthesis can accomplish… Beautifully.
Tribal and techno drum sequences to complement your main drum bus
"Time is the moving image of eternity..." Plato
256 Presets for Vecto Synthesizer
A Huge soundset, exploring the full potential of Vecto Synthesizer. 256 high quality, modern and immersive sounds… Await you!
For Vecto Reason and VSTi
Compatible with both, Vecto VSTi and Vecto for Reason
Lite Version available for Free
Lite version works as a "Shareware" version, it is made for demonstration purposes – but contains more than enough presets to satisfy one's curiosity.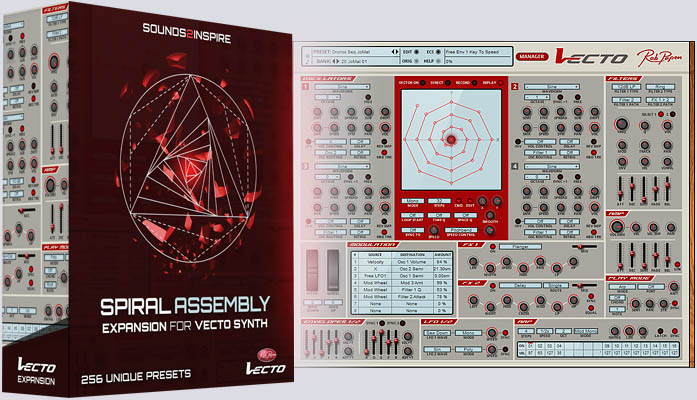 Made for Rob Papen's Vecto
Spiral Assembly Expansion pack is crafted specially for Vecto Synthesizer – Reason and VSTi version
Vecto is a four-oscillator vector synthesizer that allows users to draw in vector paths to shape the sound in many different ways. Included are a large range of oscillator waves, plus sampled waveforms and lots of different modulation options and preset vector paths to help create the unique Vecto sound!
Reason © 2020 Reason Studios. All trademarks or registered trademarks are property of their respective owners
VST is a trademark of Steinberg Media Technologies GmbH