Sounds of Spire is back! Featuring brand new 128 Presets for Spire Synthesizer focused on modern and lush electronic music sounds and melodies. Sounds of Spire gets its influence from genres such has House, Trance, Psy, Progressive, Goa, Techno, EDM, Electronica, Chill. Exploring the many facets of this beautiful synthesizer.
A Full bank of 128 Presets. Featuring: Leads, Arps & Sequences, Pads, Chordhits & Stabs, Basslines, Keys.
Just click on "IMPORT", on the top left section of the instrument and select our .sbf file.
Spire is developed by Reveal Sound
Exploring modern and classic sounds
A full sound set containing 128 modern electronic sounds, from lush pads, to blasting melodies, soft melodies, dreamy keys & plucks, deep basses and other more experimental sounds.
For every electronic music producer
Sounds of Spire is a multi-genre soundset – Made for trance, techno, edm, hiphop, house or chill producers. Containing amazing ready to use presets, and other interesting sounds to explore and appropriate to your style.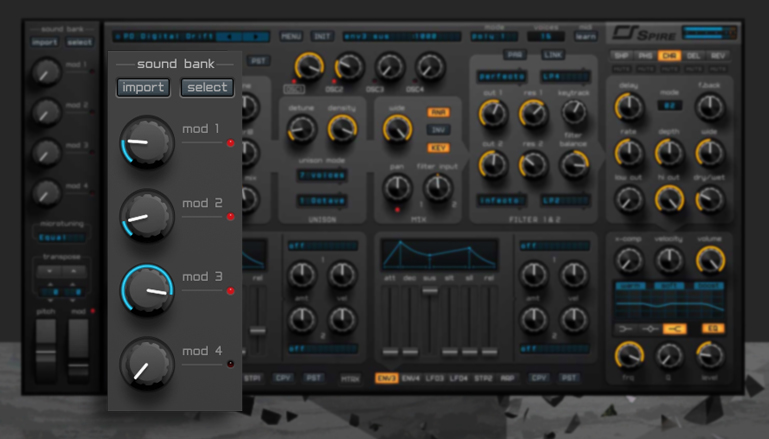 Macro controls in Spire are very useful! And this sound bank takes advantage of them. You can use them to easily reach the sweet spots within each preset. Also expect tons of complex modulation uses and movement in each sound… all this thanks to the Spire Synthesizer's advanced modulation matrix, great design and sound quality.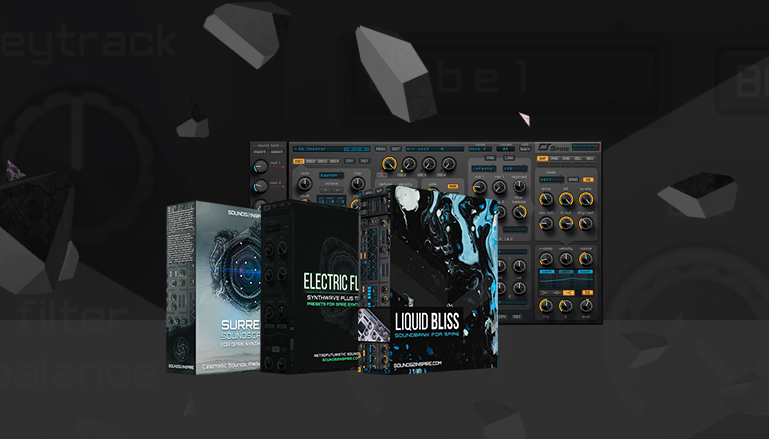 Checkout our great collection of Sound sets for Spire Synthesizer – Unleash its full potential! Each Sound bank features 128 High quality presets …or even more. Make sure you don't Miss out!