Surreal Soundscapes is a full expansion with 128 presets for Spire synthesizer. Surreal Soundscapes focuses on pads, long relaxing melodies, lush cinematic sounds, intros, ambient sequences, drones, tones and textures. Demonstrating some of the great features, sound quality and versatility of Spire.
Beautiful deep tones and pads enchanted by Spire Synthesizer.
A full soundbank of 128 Presets: 97 Pads, 17 Ambiences / Drones, 14 Keys / Plucks.
Expansion is delivered in a (.sbf) Format, Spire Bank File. Just open Spire, Click "Import" and load our soundbank.
Spire is developed by Reveal Sound
More beautiful sounds and tones you can achieve using Surreal Soundscapes for Spire Synthesizer.
And this is just the tip of the iceberg… You can find so many more melodies within this expansion.
"It is a realm as vast as space, and as timeless, as infinity. It is the middle ground between light and shadow" ...The Twilight Zone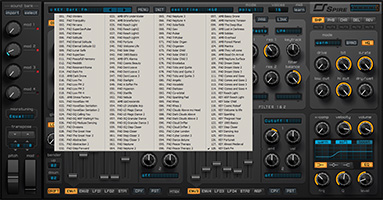 Mesmerizing collection of almost one hundred Pads and long melodies. Each one with its own tone, mood and personality.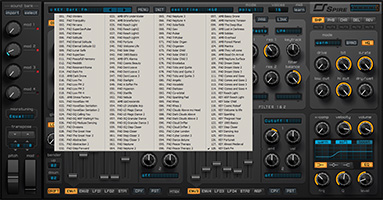 Deep ambient landscapes, from distant factories, to relaxing tones and interesting meditative drones.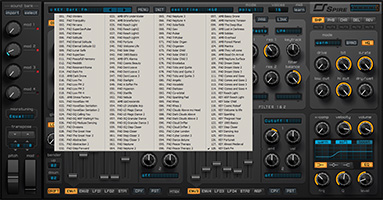 Dreamy keys, plucks and soft melodies with lots of reverb.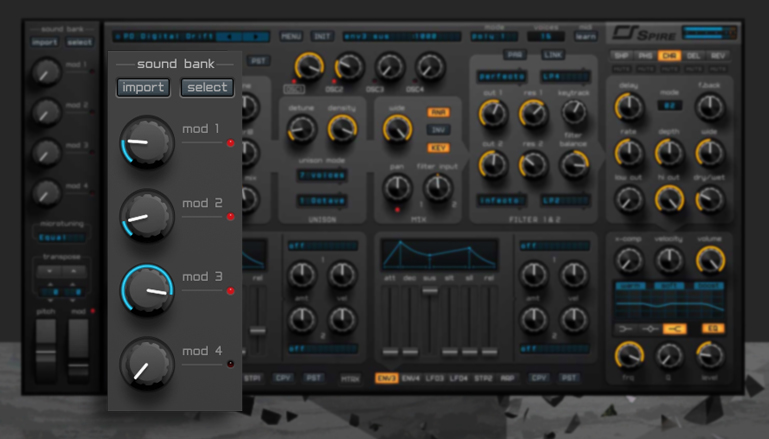 Macro controls in Spire are very useful! And this sound bank takes advantage of them. You can use them to easily reach the sweet spots within each preset. Also expect tons of complex modulation uses and movement in each sound… all this thanks to the Spire Synthesizer's advanced modulation matrix, great design and sound quality.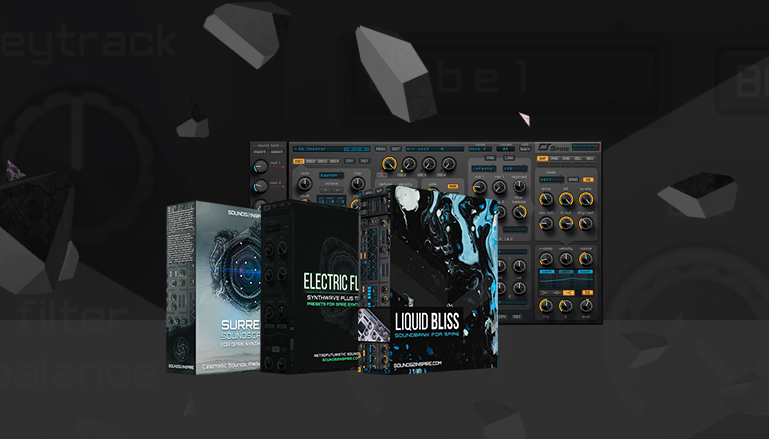 Checkout our great collection of Sound sets for Spire Synthesizer – Unleash its full potential! Each Sound bank features 128 High quality presets …or even more. Make sure you don't Miss out!