Synthwave presets for Hybrid 3
Quantum Waves comes packed with 150 presets of Synth wave, Retro wave, Synth-Pop, New wave, 80's inspired electronic goodness. Quantum Waves is for all producers and composers wanting to add a retro-futuristic touch to their tracks. Quantum Waves contains hundreds of intricate and tasteful melodies for your Hybrid 3 Synthesizer.
This series focuses on analog and poly style leads, chord hits, mellow pads and groovy, impactful basslines! With a retro futuristic twist.
Quantum Wantes takes great sounds and textures from the past, and redesigns them… for the future.
.75 Leads
.23 Keys and Bells
.24 Basslines
.16 Pads & Ambiences
.15 Arps & Sequences
.Synth Wave
.Retro Wave
.Vapour Wave
.Electronic
.Electronica
.Cinematic
.Progressive
.Trance
& More…
Expansion is delivered in Hybrid 3 Bank Folder, just drag & drop it to official Hybrid 3 Bank folder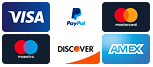 Retro futuristic melodies
Numerous elegant and sharp sounding melodies in monophonic and polyphonic form, exploring Hybrid's layering and synthesis potential.
Quantum Waves you are going to find analog style saw leads, lush poly stabs, warm keys and many other creative melodies.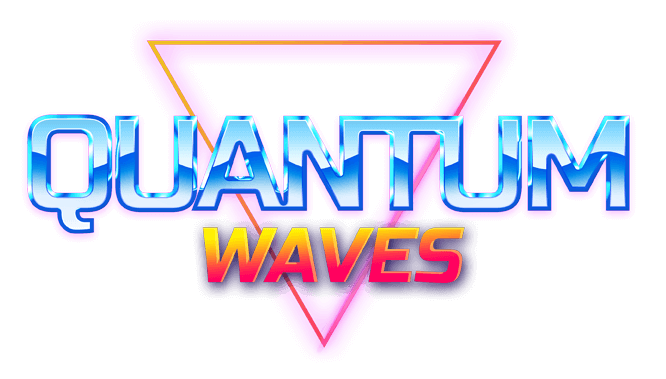 Quantum Waves makes use of Hybrid's – 4 macro controls. Small, yet important feature that lets you very quickly control and fine tune the best aspects and characteristics of each preset.
Lite Version available for Free
Lite version works as a "Shareware" version, it is made for demonstration purposes – but contains more than enough presets to satisfy one's curiosity.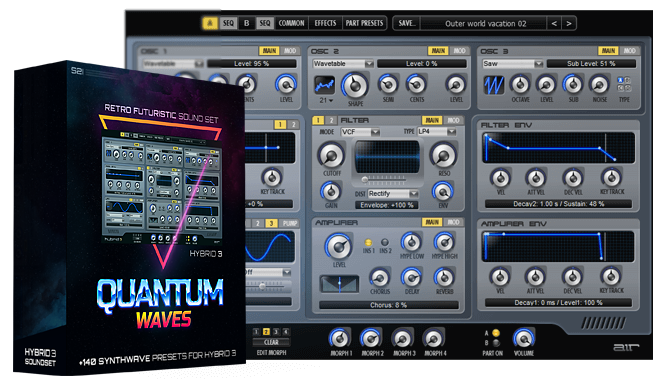 Made for Hybrid 3
"Hybrid 3.0 is the next generation in synthesis. This high-definition virtual synthesizer combines the coveted warmth of analog synths with a full range of futuristic digital manipulation capabilities." Air Music Technology