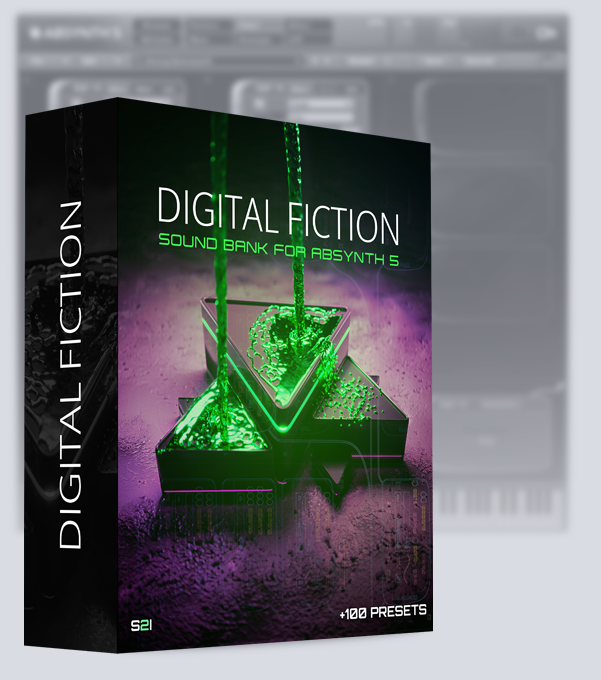 Digital Fiction features 115 melodic presets for Absynth 5, diving deep into Absynth's synthesis.
A Tasteful sound set featuring a high variety of soundscapes, pads, beautiful keys and digital pianos, modern poly leads and stabs, melodic sequences, basslines and highly hypnotizing sounds.
.Sequences & Arps
.Basslines
.Keys
.Leads
.Pads & Soundscapes
.SFX
.Electronic
.Cinematic
.Soundtrack
.Film
.Videogames
.Electronica
.Ambient
.Chill
.Industrial
.Drone
Install:
Unzip the provided file to the location of Absynth 5 Presets: Should be in Documents\NativeInstruments\Absynth 5\Sounds (Win)
A tasteful and melodic set of sounds for Absynth 5. 
A huge variety of presets from long pads and soundscapes, hypnotic keys and pianos, to modern polyphonic leads and creative sequences. From calm and relaxing to energetic!
This Sound Bank contains no Samples, we dive strickly into Absynth 5 Synthesis.
"In the province of connected minds, what the network believes to be true, either is true or becomes true within certain limits to be found experientially and experimentally. These limits are further beliefs to be transcended. In the network's mind there are no limits." John C. Lilly