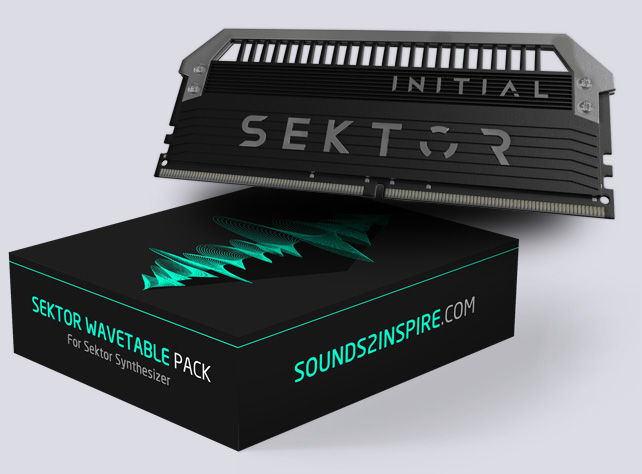 Free Expansion Pack for Sektor
Sektor Wavetable Pack is a Free wavetable expansion for Sektor Synthesizer, Sektor Wavetable Pack features a small collection of +150 wavetables, basic wavetables, morphing wavetables and LFO Modulation Shapes – use it within your Sektor Synthesizer and expand its possibilities… to endless.
Sektor Expansion with +150 Wavetables / +1650 Waveforms total. This Expansion pack contains no Presets
Expansion Pack for all genres
 Expansion is delivered in a (.sektorExpansion) Format
Made for Sektor
Sektor is a polyphonic wavetable synth plugin with a highly intuitive user interface and a lot of customization features. Sektor was built to use a low amount of system resources while having a massive high quality sound.