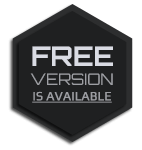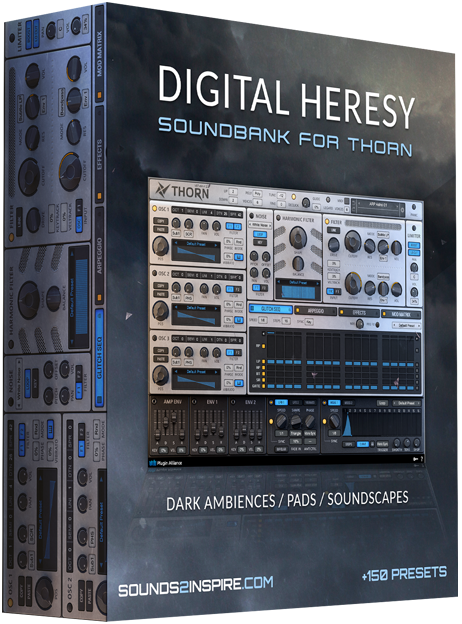 Digital Heresy features 165 presets, exploring the darker and mysterious side of DS Thorn synthesizer. A wide variety of complex and layered melodies, Deep dark pads, mysterious ambient Bells, poly leads, distorted drones and textures with a haunting atmospheric mood.
A one of a kind sound set with unique sounding melodies – Only possible thanks to DS Thorn deep synthesis and powerful matrix.
165 Presets total
.32 Pads
.06 Arps
.13 Ambiences
.25 Distorted Ambiences
.32 Poly Leads & Keys
.14 Distorted Leads
.07 Basslines
.14 Bass Sequences
.22 Techno Sequences
.Electronic
.Cinematic
.Ambient
.Chill
.Electronica
.Sound Design
& More…
Install:
Open Thorn, load the "Default Preset", now select "Show in Explorer…". A window will pop up with Thorn's installation folder, navigate to "Plug-In Presets". Now drag and drop "S2I Digital Heresy" folder (located in the downloaded .zip) to "Plug-in Presets" folder.
 
Simple and complex layered presets
A wide variety of presets – from simple to complex, to layered. Layering and combining pads, keys and relaxing arpeggiator melodies – Together.  
A one of a kind sound, Only possible thanks to Thorn's deep synthesis and powerful matrix.
"We are the music makers, and we are the dreamers of the dream…."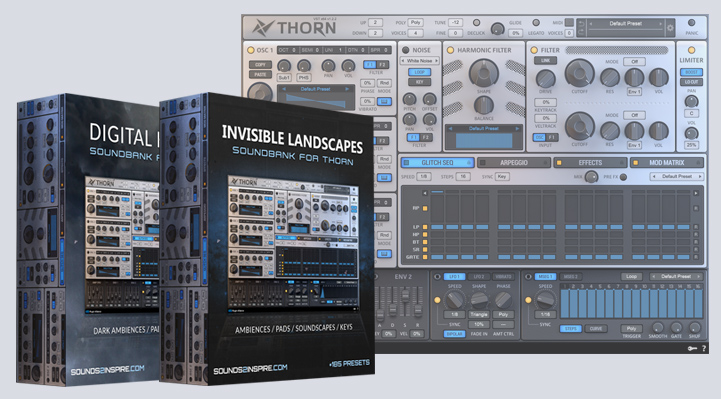 Digital Heresy + Invisible Landscapes
A bundled sound set featuring over 350 presets. Hundreds of lush pads, evolving pads, layered pads, dark ambiences, poly leads, keys bells and many other high quality sounds.
x2 Sound Sets for the price of one.