Subtle Scapes is a Darker Ambient and Cinematic Sound Pack for Spire Synthesizer. 128 Melodic pads, deep ambiences and quieter melodies with a sometimes disturbing and darker tone.
Complement your Spire Synthesizer with this one of a kind sound bank. Abstract and haunting dreamscapes for demanding minds – How deep does the wormhole go…
A full soundbank of 128 Presets pads, soundscapes, ambient sounds, intros, ambient sequences, drones, textures, calmer melodies, keys, bells, liquid basslines and more.
Just click on "IMPORT", on the top left section of the instrument and select our .sbf file.
Spire is developed by Reveal Sound
Abstract and haunting dreamscapes for demanding minds…
Hundreds of Soundscapes to Discover, Evolving and evasive pads to get lost in, darker abstract ambiances to satisfy one's curiosity and imagination.
Demonstrating some of the great features, sound quality and versatility of Spire.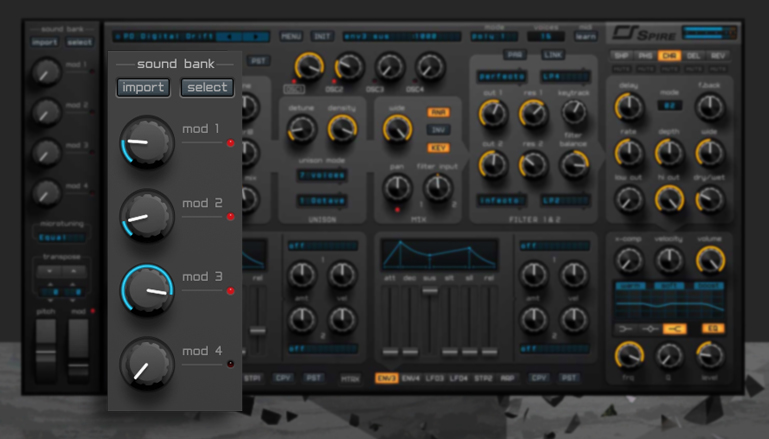 Macro controls in Spire are very useful! And this sound bank takes advantage of them. You can use them to easily reach the sweet spots within each preset. Also expect tons of complex modulation uses and movement in each sound… all this thanks to the Spire Synthesizer's advanced modulation matrix, great design and sound quality.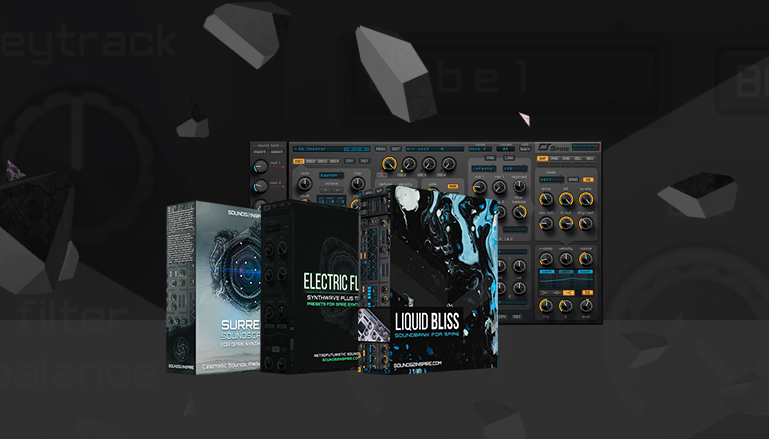 Checkout our great collection of Sound sets for Spire Synthesizer – Unleash its full potential! Each Sound bank features 128 High quality presets …or even more. Make sure you don't Miss out!