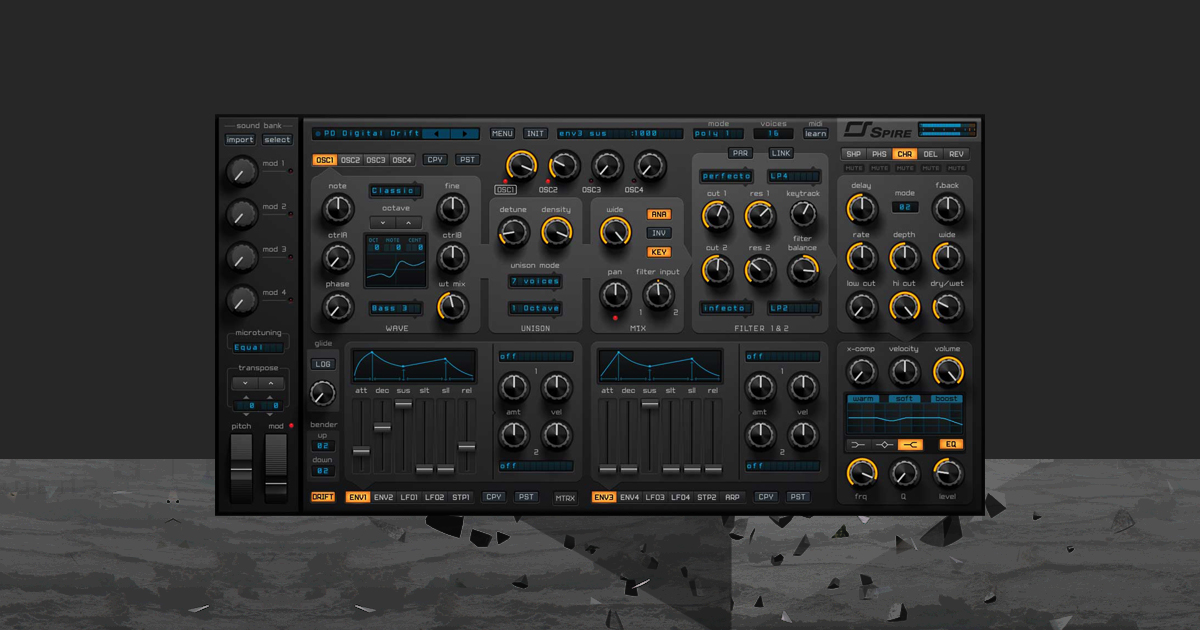 Spire Synthesizer Preset Packs
High Quality Presets, Preset Packs and Bundles for Reveal Sound Spire Synthesizer. All packs featured are exclusive and developed by Sounds2Inspire. The sounds cover varied styles and genres. But they are primarily created towards Cinematic composition, SCIFI, Ambient, Synth wave, Electronica, Tech House, Trance, Techno, Deep House, Industrial… Macros are extensively used, so you can control the sweet spots of each specific sound, quickly. While some sound banks follow a distinct subject, others are more broad. Always allowing space for experimentation, resulting sometimes in very unique sounds.
For Reveal Sound Spire Synthesizer
Mesmerizing collection of almost one hundred Pads and long melodies. Deep ambient landscapes, from distant factories, to relaxing tones and interesting meditative drones.
Enchanted by spire synthesizer
For Reveal Sound Spire Synthesizer
Featuring 128 Soundscapes, Pads, Ambiences and Textures with a sometimes disturbing and darker tone.
Psychedelic and haunting Atmospheres with a lot of personality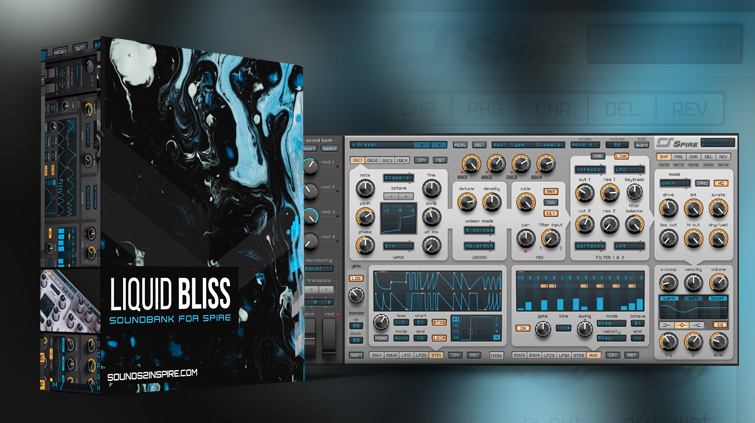 For Reveal Sound Spire Synthesizer
Liquid Bliss is a sound bank with a "chill" state of mind. Taking a break from loud and explosive synthesizer sounds.
Beautifully deep pads and melodic sequences enchanted by the fantastic spire synthesizer.
For Reveal Sound Spire Synthesizer
Sounds of Spire gets its influence from genres such has House, Trance, Psy, Progressive, Goa, Techno, EDM, Electronica, Chill. Exploring the many facets of this beautiful synthesizer.
A wonderful collection
For Reveal Sound Spire Synthesizer
Sounds of Spire is a multi-genre soundset – Made for trance, techno, edm, hiphop, house or chill producers.
Containing amazing ready to use presets, and other interesting sounds to explore and appropriate to your style.
For Reveal Sound Spire Synthesizer
Sound Bank for Spire Synthesizer that focuses on melodic sounds for Trance and Synthwave productions. Beautiful ready-to-use melodic sequences, arps, bassline sequences and deep pads and more. Dedicated to all trance and Synthwave fans alike.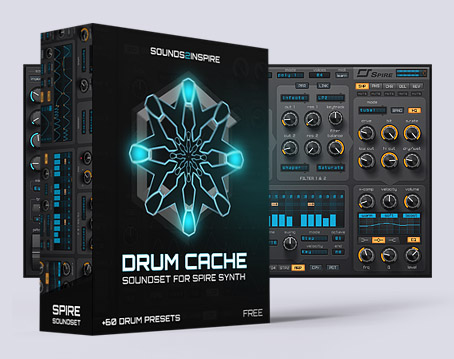 For Reveal Sound Spire Synthesizer
A free collection of fine tuned synthesized drums.

Drum Cache contains 75 multi genre presets, kickdrums, claps, high hats, electronic percussion, drum sequences, techno sequences, 808 inspired drums and more.

Sounds 2 Inspire creates synthesizer & plugin expansions, sound banks, preset packs, sample packs, midi packs to aid and inspire music producers, composers, musicians, sound designers, deejays & other creative folk around the globe. From professionals in the industry, to bedroom producers or hobbyists. S2I is based in Viseu, Portugal.
Made with
Love

© 2020 Sounds2Inspire
Why Shop at Sounds2Inspire.com ?
All product names, trademarks and registered trademarks are property of their respective owners. Use of these names,trademarks and brands does not imply endorsement.